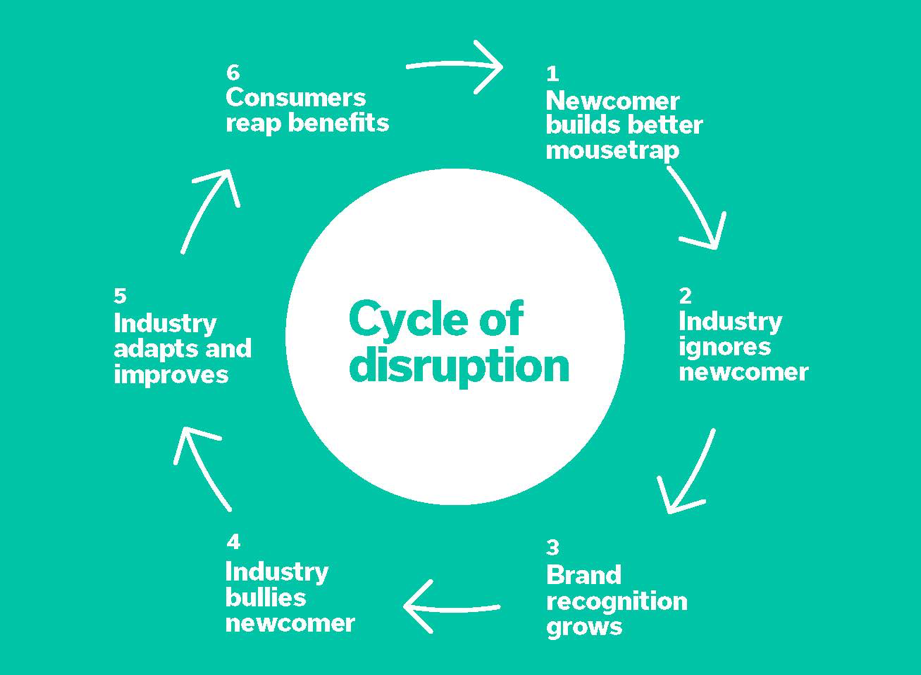 "If you're trying to?disrupt?the status quo and beat bigger competitors, you're not going to do it by playing their game."

~ Dharmesh Shah, OnStartups.com
Today I'm preparing for a panel I'll be sitting on later this week… "Why Technology Is Ruining Our Industry!"? Like all great media, the title is controversial and attention-grabbing. I certainly don't believe that technology is ruining our industry… how we are using technology is. Let me explain.?
Despite extraordinary amounts of investment in real estate technology, the average per person productivity and the median gross income of the real estate professional has declined. Productivity and income have declined at both the National Association of REALTORS? level and at the Real Trends top 500 firms.??
Why??
Too many real estate sales professionals think the main service offered is access to technology and data. When in fact, the real service is personal service and counseling. Translating what the data means and how technology can make the process more efficient is what distinguishes JPAR agents from the average agent.
So how can you be more personal and more consultative to 100's of people at a time? Consider video and well-crafted email campaigns.?
It strikes me that – according to research –? at most 28% of active real estate professionals use technology like a CRM (Customer Relationship Manager). Yet REALTORS? making $150,000 or more had a median of 31 percent of repeat business from past clients and 29 percent of business through referrals from past clients. One common trend of those REALTORS?? – the 28% from the survey – they effectively use a CRM technology to drive business.??
Another solution to consider is video. Video technology allows you to disrupt the disrupters by going hyper-local and direct. Connecting more frequently, becoming locally familiar by sharing relevant hyper-local insights, news, and trends. No longer new media, hyper-local video is the time-tested way to build trust and trust leads to goodness. Only 8% of REALTORS? currently use video, so it's a significant point of differentiation.?
What makes you stand out from the crowd???